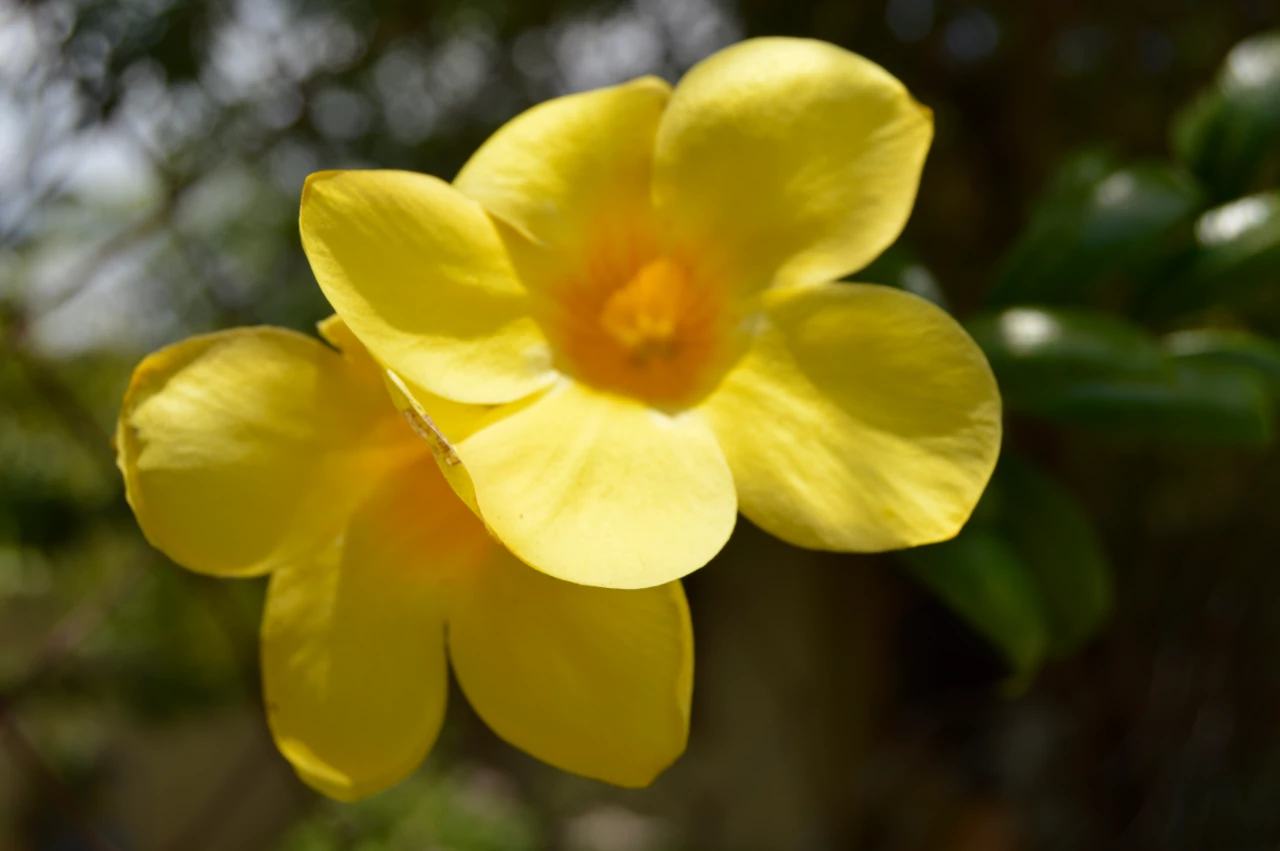 In the National Capital Region, a highly urbanised metropolitan, seeing flowers randomly is almost impossible for decades now. Thus, when we went to Ilocos Norte, Philippines a few years back, I had the opportunity to see these beautiful Yellow Bell flowers growing in the home that we went to. This was the first time I saw a Yellow Bell up close, I've only seen this in school textbooks.
Here are a few photos I took.
As of today, 2021-08-13, all these photos are now under a Creative Commons Attribution-ShareAlike 4.0 International license. For attribution guideline and usage information, simply scroll down to the end of this post.
What is a Yellow Bell flower?
A Yellow Bell flower, or its Scientific classification Allamanda cathartica, is a species of the genus Allamanda. A. cathartica is a yellow flower like most species of the genus Allamanda. It is also known as "golden trumpet" and "yellow allamanda". The genus name Allamanda was given in honour of the Swiss botanist and physician Frédéric-Louis Allamand (1736-1809).1
Higher resolution
Attribution, Usage, & Leave your links
Simply follow the attribution shown underneath each photo, or whichever is acceptable within the bounds of CC-BY-SA 4.0 International license. In addition to that, I would also appreciate if you leave your links below or in Instagram, who knows, I might mention your site (and usage) one day.
---