A beautifully woven story about life and death, and how we are all connected together.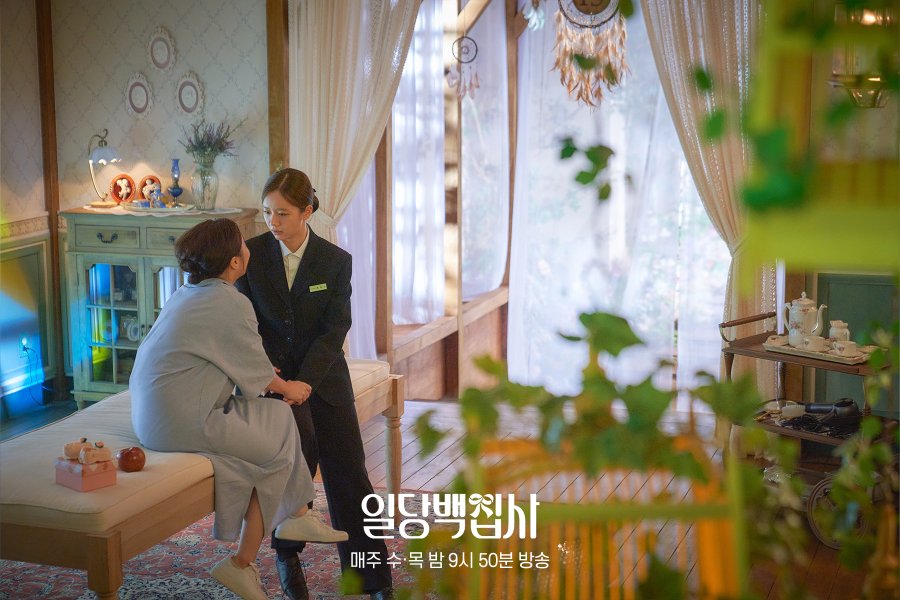 A beautifully woven story about life and death, and how we are all connected together.
Synopsis
Baek Dong Joo (백동주) (character played by Lee Hye Ri (이혜리)) is a former professional ping pong athlete, who has just started to work as a funeral director. On her first day on the job she finds out she has the gift, or curse, to momentarily resurrect and talk to the recently deceased people when she touches them. She has to grant 21 wishes to be freed of this fate.
Kim Tae Hee (김태희) (character played by Lee Jun Young (이준영)) works as a man for hire. Employed by his uncle Vincent running the newly opened errand service company "A Dime A Job" he can be hired for any odd but legal task for as little as one hundred Won.
One day, Kim Tae Hee (김태희) encounters Baek Dong Joo (백동주), when he was hired by her boyfriend to break up with her in his stead. After that, their paths continue to cross, and by the virtue of their jobs their fates get intertwined deeper and deeper in a series of life and death situations, surrounding the wishes of the people who had died, and the painful past it is going to unravel for both of them. 1
Review
At first, one would think it is just another comedy, 'feel good', "very fictional", TV series. It was easy to drop it just because. But, a fair warning, doing so would be to your detriment. This series is about life, the value of relationships, and yes, what death means for you and me.
The story transcends faith and religion. This was beautifully depicted with the Catholic priest and the Catholic confessional box; as well as, by the Buddhism beliefs of the other characters. Life, relationships, and death, are universal, and commonly have the same depth of meaning regardless of one's faith and religion.
It is not about ghosts. In fact, there is nothing paranormal in the story, rather, it is more supernatural. A higher being supernaturally allowed the female lead character to have a spiritual "Stella's touch". One last opportunity for the dead to make their wishes known; and for the living to have peace.
The ending is a must-watch, but only if one watched the series from the beginning without skipping anything. It is rare to see an ending that blows the audience, and leaves a long-lasting impression. An ending deserving of the beautifully woven story of the male and female lead characters, and their relationships with their loved ones, their regrets, and their hopes.
This TV drama is a story about you and me. It is a story about the living and our dearly departed. It is a story of healing and moving on. A story of regrets and hopes. It is painful, sad, and you will definitely cry no matter how strong you may be. But in the end, it reminds us how good it is to live, and that all the pain and hardships of life we may have gone through and will go through, are nothing compared to having been loved.
May I Help You? (일당백집사)
Verdict: 10 out of 10 stars!
Music
The song I want played if my turn to leave this world comes.
We came to the world as strangers. We will leave as friends. "Goodbye, My Friend" / "Annyong My Friend" / "안녕 My Friend".
Official trailer
OST
---
Did you like it? Do share this post, leave a comment below, and send me a gift! (opens in a new tab/window)