A review of scifi mystery 낮과 밤 Awaken.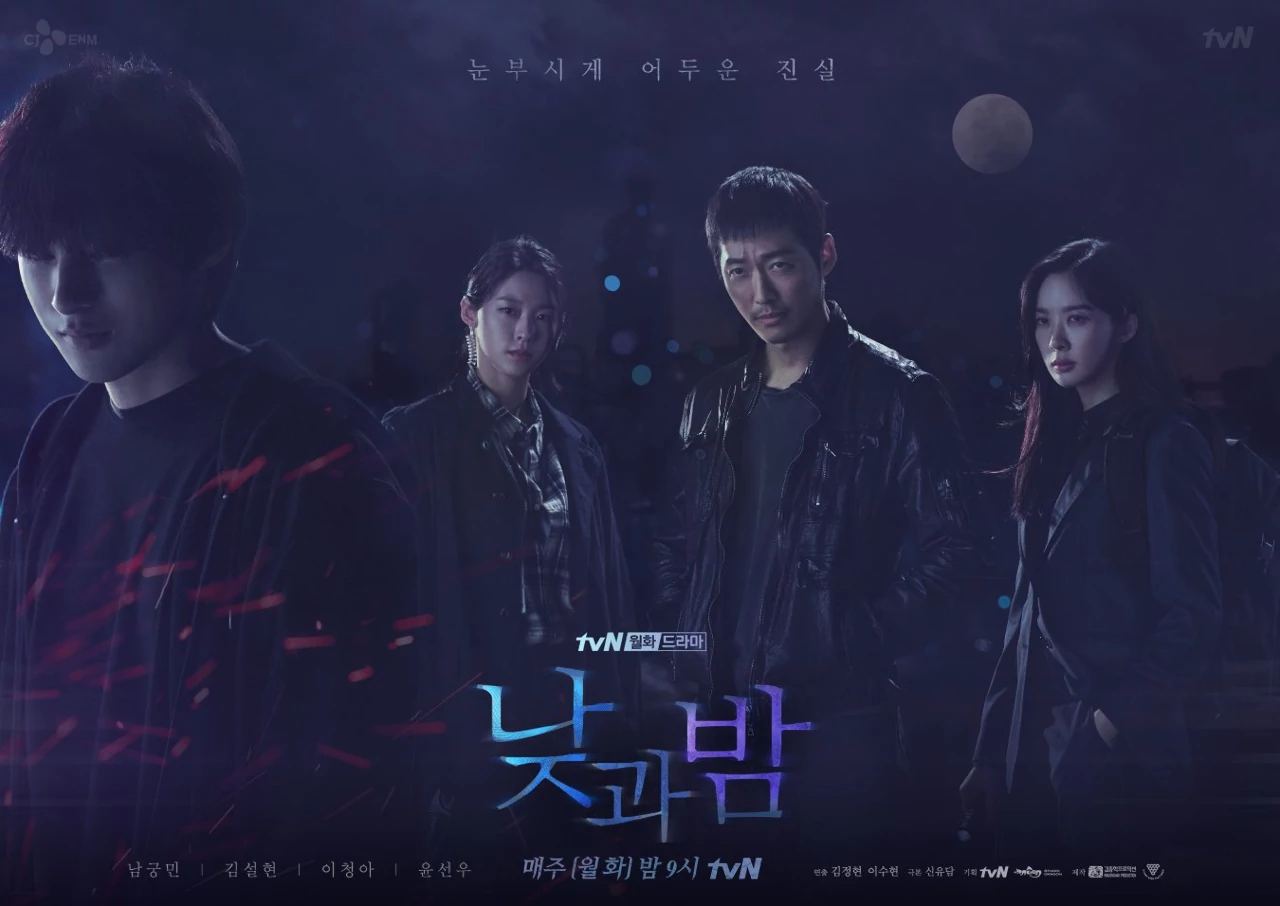 Thirty years ago an island village was plagued by a mysterious event which shook Korea to its core. Slowly, the stories about the village faded from the memory of the nation and forgotten. However, there were survivors from the island which a group of people are hunting down to continue the forgotten research and one such survivor is a detective who will do everything to keep the demons of the island buried forever.
Pulls the audience right into the story
"Awaken" was a well-made mystery and suspense Korean drama. It follows the story of "Do Jung Woo" (played by Nam Goong Min) and "Gong Hye Won" (played by Kim Seol Hyun) as they try to solve a series of murders tipped by an unknown personality through codes.
The story was carefully laid-out as in each episode there were numerous twists and turns to keep the audience on edge and continually guessing. This also pulled in the audience into joining into solving the ever evolving mysteries.
I also praise the actors and actresses for their superb acting. They did not come to the show as "another character to act", it was evident that they assumed the identity of their characters and lived the way they would if they were real. From being police officers to being ordinary individuals with lives and worries, they successfully invited the audience to a suspension of disbelief the entire sixteen (16) episodes.
The soundtrack was good and were placed in key scenes which created an even greater impact. Finally, the production and directing were top-notch. They did not shy away from picking the right locations, the attires, and the tools needed to present the world of "Awaken".
An overall 9.5 out of 10 stars from me. I highly recommend this show.
OST
---
Did you like it? Do share this post, leave a comment below, and send me a gift! (opens in a new tab/window)